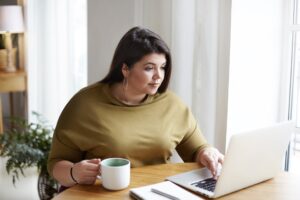 We're proud to offer 24/7 emergency HVAC services, from furnace safety inspections to AC repair in Milton, WI, but not every company can do that. Why is this such a vital detail that homeowners often underlook when scheduling their next appointment?
It's simple, really. Most people think their next HVAC repair will occur at a convenient time, but that's not how life works. Things sometimes happen at the worst possible moment, on holidays or right when you least expect them, and those can usually be outside of normal business hours. A problem can even occur on a weekend, where it might be several days before your preferred HVAC technician takes a look at it.
With the rate of heatwaves occurring, it's simply always a good idea to work with a team that can answer your calls 24/7.
Problems Can Compound
Problems don't live in a bubble. When you encounter a broken-down air conditioner, or an AC that starts making strange noises, those can quickly compound into worse problems that are more expensive to fix. We wish this were a rare case, but it actually happens more often than you think.
It's important to call a professional for repairs the moment you hear that strange noise, or detect the AC breakdown. This will give our team plenty of time to react and fix the problem, meaning your system is less likely to have compounding issues. Regardless of when this happens, if it's at night or on a holiday, we can help!
Diagnosis and Peace of Mind
Sometimes, the best thing you can get on a Saturday night is peace of mind. Sure, your friends might be having a barbeque, and you might be getting ready to take the kids to the movies, but if your AC is broken, that stress can be a huge weight on your shoulders.
And what's worse–you won't know the diagnosis until Monday in a lot of cases.
With us, you can schedule the repair right when it happens. You'll still be able to go to the movies or enjoy that barbeque, but you'll get a diagnosis a lot faster with the help of a 24/7 technician.
Saving Money on Comfort
When customers find out that their air conditioner is broken on a Friday night, that might mean they need to figure out how they'll spend the whole weekend away from 90+ degree temperatures comfortably. Not only is this a frightening reality, especially if you have young kids, but it's costly. Booking hotel rooms, traveling to stay with relatives, and even getting ice cream or movie tickets can be expensive, when you'd rather just pay that money for repairs.
Sometimes having access to a 24/7 emergency repair hotline can make a huge difference in your budget, even if the repair is more costly than your other favorite technician who took the week off. A professional team with 24/7 emergency services, like ours, can take a look at your system even in the dead of night to ensure you stay comfortable in your own home.
Since 1962, 24Hr Home Comfort Services has been there for customers. Contact us today!